WILD Share
Regular price

Sale price

250,00 kr.
The English version of the WILD share – your safe investment in nature. We only issue the number of WILD Shares in the finca (farm) Cortaderal, which corresponds to the value and size of that very finca in our reserve WILD Campo Alegre in Colombia.

Your WILD share thus represents your share of DKK 250 and approx. 120 m2 of land. Each share has its own specific number.

The WILD share is a so-called 'people's share', i.e. it is not traded on a stock exchange and it gives you neither voting rights nor ownership. Still, we call it: "The world's safest share". Because we use the money from the share to run the WILD Campo Alegre reserve, to buy more land, plant more forest and to develop new projects that protect the world's wild animals and wild nature. So in that way the value of your investment grows quite concretely 🌱

The WILD share will be sent to you as a PDF file. Then you can choose to print it or not.

The WILD share is not subject to VAT. Besides approx. 5% of the amount, which covers various expenses for online purchases such as payment to Nets and Shopify, the entire amount goes to our work.
Share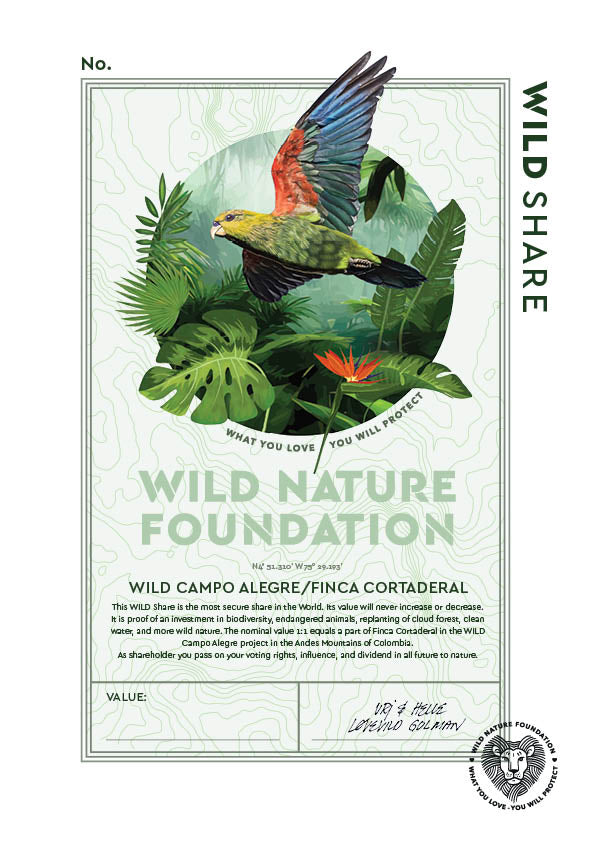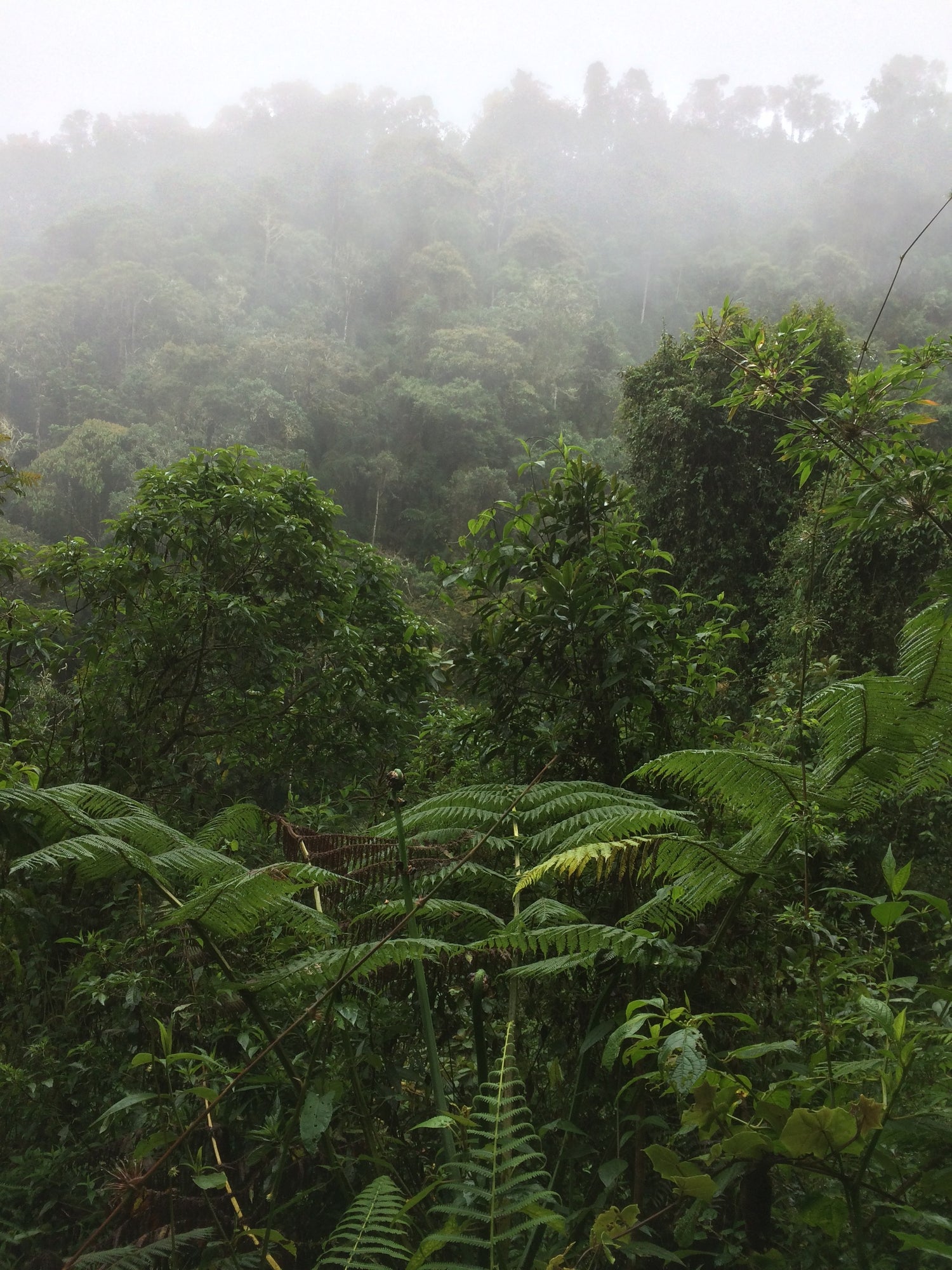 WILD Nature Foundation
Donate a piece of land
We resurrect the rainforest in Colombia and save endangered animals in vulnerable areas.
For just 250 DKK (app. €34) you can buy a WILD-share and help secure 120 m2 (app. 1300 sq.ft.) On the area related to your share we plant local species of trees that will grow into a forest in a few years thanks to the Colombian climate.
READ MORE ABOUT WILD-SHARES