WILD Nature Foundation was founded in Copenhagen in 2019 by Danish conservation photographers and National Geographic Explorers Uri and Helle Løvevild Golman. Their aim was to create a solid base from where they could expand their work with protection of the World's wild animals and wild nature outside the Danish borders. The direct cause for creating the foundation in 2019 was tragic – but the story behind and the goals of the foundation are far more positive.
Uri Golman had been working as a professional conservation photographer for a long time when he met Helle on an expedition vessel in Greenland. He originally started out as graphic designer and nature photographer, jumped into fashion photography for a short while, before again pursuing his boyhood dream of only working as a nature photographer and became the first Dane to be accepted into the International League of Conservation Photographers (ILCP). He had published two books: Arctic Light with photos from the Arctic region, and Tiger Spirit with photos of wild tigers, lions and rhinoceros in India, which won the WWF's Pandabook Award in 2010.
Helle has a degree in near-oriental archeology from Copenhagen University and trained as a ranger in South Africa. She had also chosen to follow her dream of spending her life in nature exploring and experiencing the natural wonders of the World. When they met she was working as an expedition specialist and guide in Greenland. She had set aside her love of photographing animals to focus on spotting and observing them and had exchanged her camera for a pair of binoculars.
Uri loves telling the story about how a feather from a snowy owl got him the first kiss from Helle. And in each other they found not only a soulmate but also an equal love for nature and nature conservation. Helle picked up the camera again and they decided to create a project larger than themselves; "WILD" – 26 expeditions on all 7 continents to document the World's last wild places and wild animals. The result would be a large book and a cooperation with the creators of the finest pens in the World, Montegrappa, that would produce a series of "WILD-pens" and a very special and exclusive pen. This pen and the book will be handed to world leaders as documentation of the disappearing beauty on the planet and a tool to rewrite the future, so this beauty and vital biodiversity can be saved.
The project had been running for 5 years and was near the end when the Danish TV-channel TV2 joined them on the last 4 expeditions. In December 2017 on the penultima expedition to Gabon in Westafrica, where they had photographed lowland gorillas and forest elephants, they went to a local artisans market on the way home. In the market Uri was attacked by a man wielding a large kitchen knife, who stabbed him repeatedly in his torso and head. Helle also suffered several stab wounds when she jumped into the fight roaring like a lioness. Together the managed to wrench the knife from the attacked and get away from the market. After this they assumed the middlename: Løvevild – Lionwild.
At the military hospital in Libreville they saved Uri's life, but his road back to health his long and windy. Today he is bound by a wheelchair. Uri suffered several hemorrhages in the brain and lost his ability to speak, but today he can give public talks even to large crowds.
In 2018 they Danish lawyer Knud Foldschack who helped them revitalize an old dream of creating a foundation, that could form a base for expanding and consolidating the great work with nature conservation through documentation – to covering actual protection projects and other forms of communication. In the summer of 2019 the trust deed and rules were in place, a dear couple of friends donated the founding capital, wonderful supporters agreed to join the board – and WILD Nature Foundation became a reality.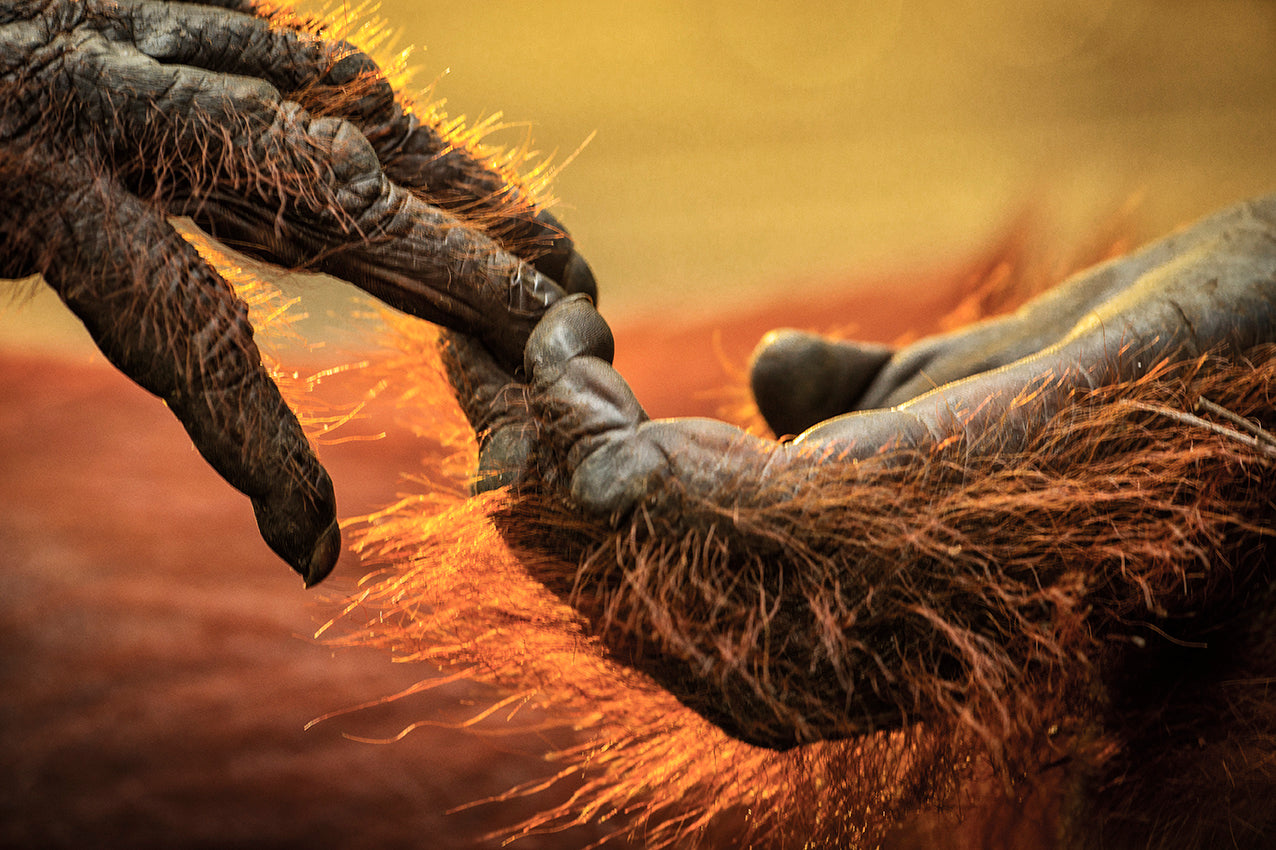 WILD NATURE FOUNDATION
Give Nature a Hand
For 250 DKK (app. €34) you can buy a WILD-share and invest in nature.
We call it the 'most secure share in the world', because the value will never decrease.
In return we spend the money from the share to buy more land, plant more forest, run out nature reserve in Colombia, and to develop new projects, that protects the World's wild animals and wild nature. So in that way you could say, that your invest actually grows🌱
READ MORE ABOUT WILD-SHARES